TRIAD was established in 1988 when three national organizations agreed that the elderly could better be protected by cooperative efforts. The relationship was cemented when the organizations – the American Association of Retired Persons (AARP), International Association of Chiefs of Police (IACP), and the National Sheriffs' Association (NSA) – signed a cooperative agreement. TRIAD partnership in Virginia, through the Office of the Attorney General, protects our growing elderly population. With the support of the local sheriffs, police chiefs, AARP, and other community services groups TRIAD works to keep older Virginians informed of their rights.
TRIAD in this area was created in the mid-1990's, first with the formation of separate Spotsylvania and Stafford TRIADs. After a number of years of each TRIAD providing information to seniors, a cooperative agreement was reached in 2008, and these TRIADS merged to form a stronger alliance. Since then, Fredericksburg has joined and formed what today is The Spotsylvania Stafford Fredericksburg TRIAD. A major purpose of TRIAD is to develop, expand and implement effective crime prevention and safety programs for older Virginians. TRIAD will involve the communities by implementing solutions to the seniors' needs, strengthening communication between law enforcement and senior communities, and educating seniors on local and state resources available in their community.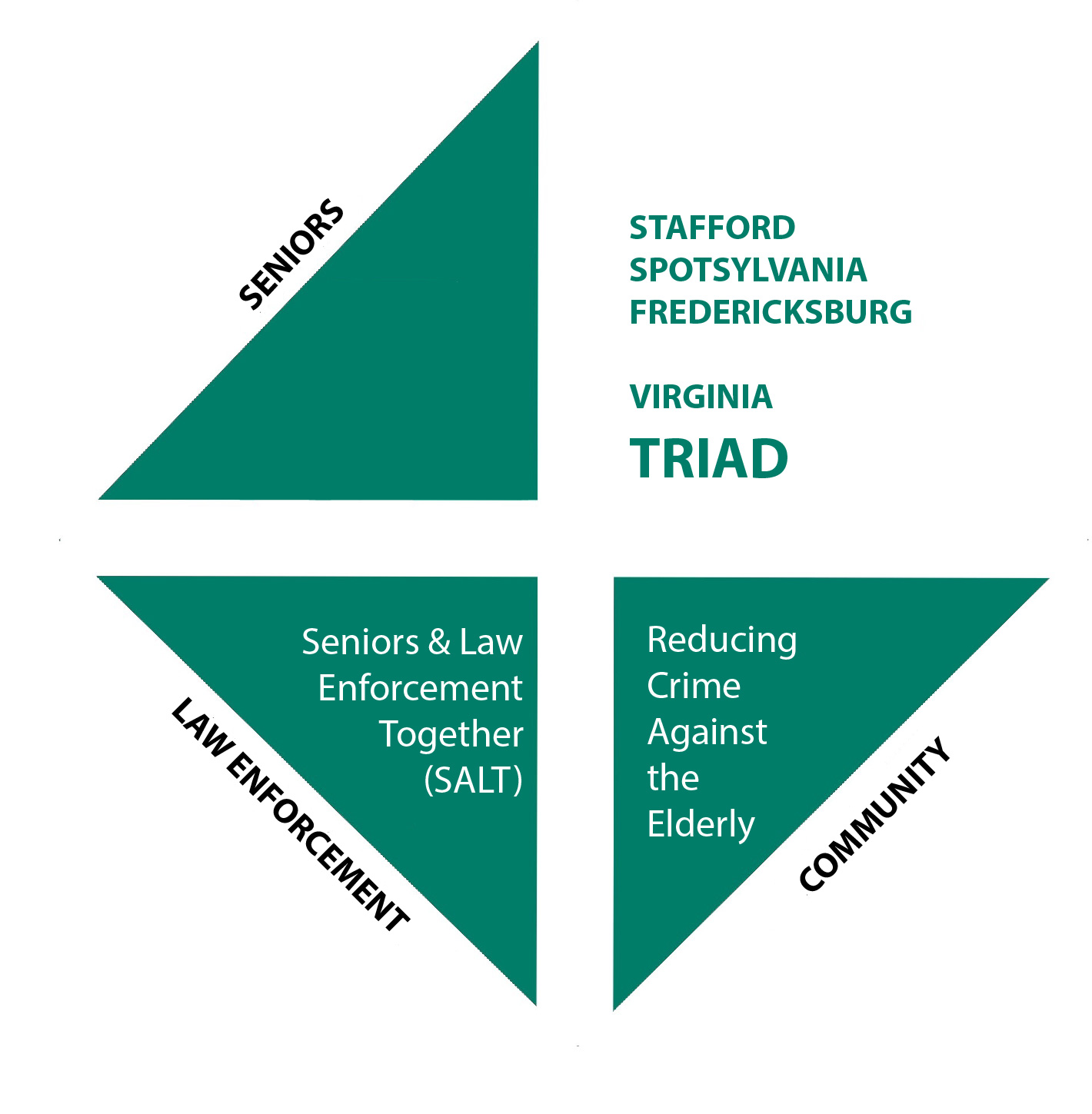 The mission of the Spotsylvania Stafford Fredericksburg TRIAD shall be to reduce the fear of crime and the criminal victimization of our older citizens, thereby improving the quality of their lives.