OUTSTANDING 1ST RESPONDER AWARD
In conjunction with Partners in Aging, the 1st annual Outstanding 1st Responder Award was presented in 2017. The award is given annually to someone who has gone above and beyond their job description in providing public safety to the areas senior community.
2022
Congratulations to Deputy D.S. Jett for receiving the First Responders Award from
Spotsylvania/Stafford/Fredericksburg TRIAD
and Partners in Aging last night. He was selected for this award after his work last year to recover the life savings of an elderly Stafford County resident.
"Grandson in Jail" Scam Thwarted
An elderly resident is being reunited with her money after a deputy worked through the night to alert FedEx staff.
On October 15, 2021 at 8:02 p.m., Deputy D.S. Jett was assigned a fraud complaint. The daughter of an elderly resident had called to report her mother had been scammed out of a significant amount of money. Deputy Jett would learn the mother had received a phone call in the afternoon about her grandson being in jail, which was a hoax. The scam artist convinced her to withdraw money from her savings and send the cash via FedEx to an address in Connecticut for legal fees.
Deputy Jett sent a request to the local jurisdiction in Connecticut to attempt contact at the destination address while he tried to make contact with FedEx. Unfortunately, the FedEx office was closed and he was sent through numerous phone trees. Refusing to give up, Deputy Jett was able to get the personal phone number of a manager at a Stafford FedEx Office and explain the urgency of the situation. That manager was able to provide a personal number for a FedEx fraud investigator to initiate the investigation on their end.
Armed with the tracking number, Deputy Jett learned the package had left the Stafford FedEx at 2:03 p.m. that afternoon. The package had arrived in Memphis, Tennessee later in the day and was now bound for Connecticut for delivery. At 4:00 a.m. on October 16, Deputy Jett reached the FedEx investigator in Connecticut who advised he would attempt to intercept the package.
Meanwhile, Deputy Jett continued to contact local law enforcement in Connecticut to conduct a sting operation at the destination address. Regrettably, the local police department was not interested in this plan and could only advise that no one at the destination address matched the name on the package.
Finally, at 1:40 p.m. on October 16, Deputy Jett learned the package of money had been intercepted by the FedEx investigator and FedEx was working to return the money to the victim.
Thank you Deputy Jett for your tenacity in recovering the life savings of this Stafford resident.

Deputy Jett and Family
2019
The 2019 Outstanding 1st Responder Award was presented to Officer Christopher Tiernan, City of Fredericksburg Police Department. Officer Tiernan responded to a call concerning an adult. He reported that he knocked on the door without answer. Although Officer Tiernan could have left the scene, he noticed a floodlight on in the back yard of the home. When he entered the backyard of the home, he observed an adult to be on his back, disoriented, with his eyes closed, in thirty-degree temperatures. Officer Tiernan ensured that this adult received medical care. His follow through on this call, from the time that he took to locate the individual, ensuring he received necessary medical care, and referring him to the Department of Social Services for additional follow up is the reason he is our Outstanding 1st Responder.
2018
Stafford Rescue Engine 14B responded to a call for a lift assist, but when they arrived they found an elderly woman literally covered in urine and feces.  Her wheelchair, bed, bathroom, etc were all soiled as well.  Although not normally something done during a rescue, Lieutenant McDowell recognized that the woman was "at risk" and that no human should be left in such a state.  He did not ignore the situation and leave; he took proactive measures to ensure she was taken care of with as much care and dignity as possible. Lieutenant McDowell and Technicians Kline, Strain and Payne cleaned the woman, changed an adult brief and cleaned the apartment. Multiple phone calls were made between other Fire and Rescue personnel and outside agency directors to determine what services needed to be put in place. Eventually, they were able to convince the woman to be transported to Stafford Hospital. Their actions speak volumes about their dedication, professionalism and empathy for those they serve.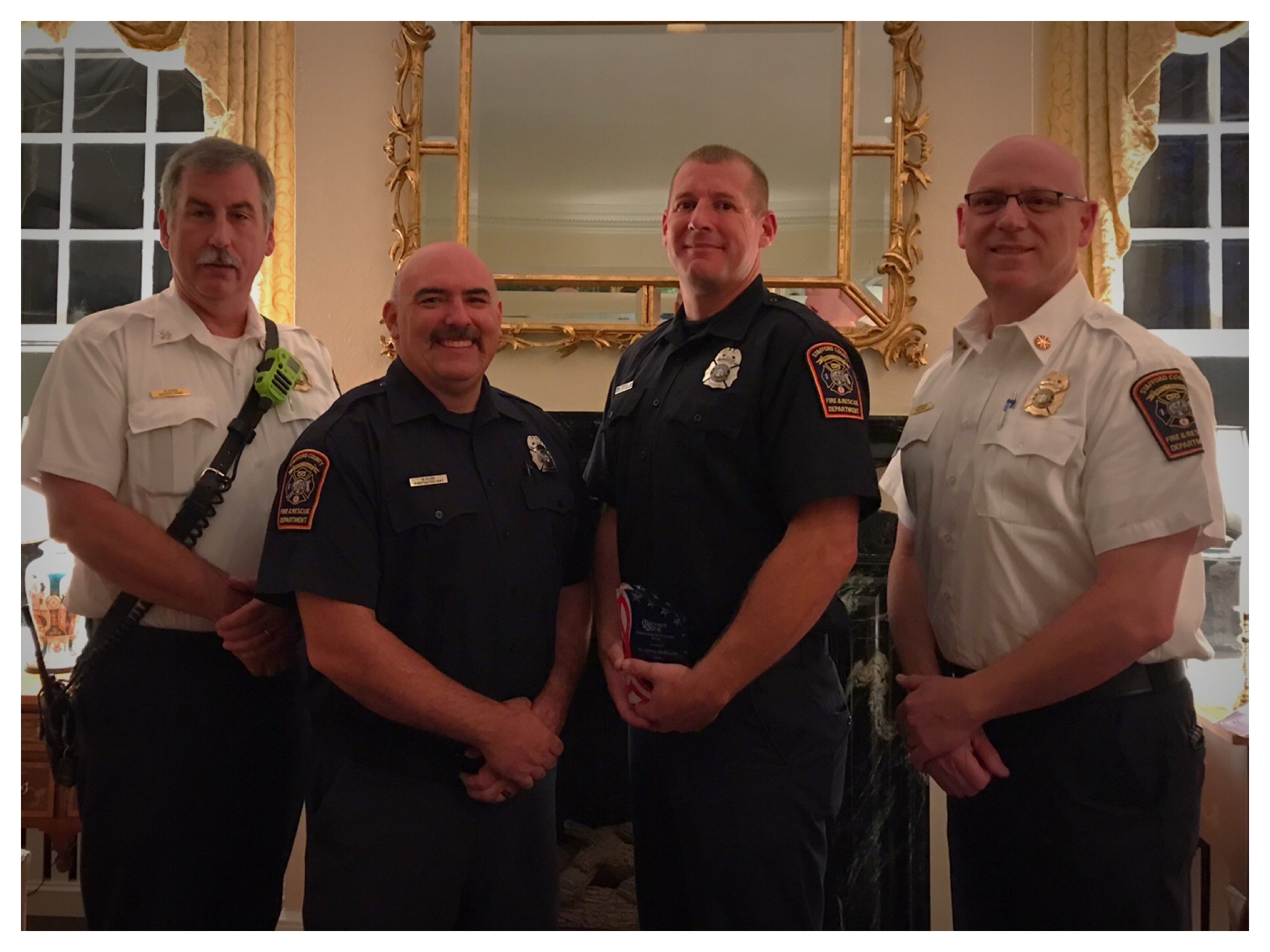 2017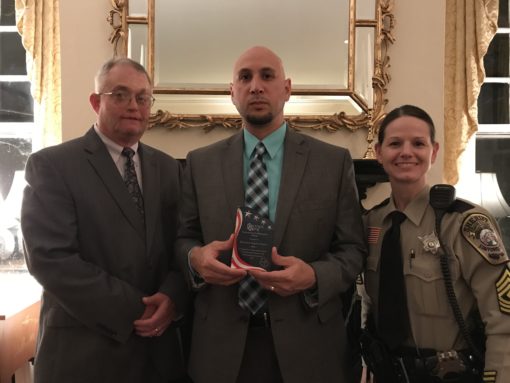 The first Outstanding 1st Responder Award was given to Stafford County's Detective Angelo Irizarry. His continued investigation of a former nurse's aide, led to her arrest for the theft of over $18,000 from 2 seniors in Stafford County. She will spend 7 years in prison for this crime. Additionally, Det. Irizarry's work led to her further arrests in Fredericksburg and Spotsylvania. His tireless effort to protect the community's seniors has not gone unnoticed.
Reducing the fear of crime and the criminal victimization of our older citizens, thereby improving the quality of their lives.